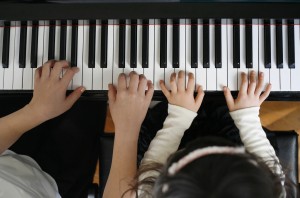 Becoming a professional piano player is something that will often take time and a lot of effort. However, with some patience and a little extra dedication, you can learn and become a very good piano player. The learning process, however, has so many obstacles and as such, understanding the simple tips that can help you make the most out of it is very important. Becoming a pro in playing the piano takes a lot of practice and the following are a few tips that can help you do this effectively.
Get a good piano teacher
The very first step in practicing the piano and becoming good at it is getting a quality teacher to have piano lessons with. Contrary to what most people think, just because someone can play so well doesn't make them a good teacher. Try to look far and wide before you settle for the teacher of your choice. In most case, piano teachers who have experience and a track record of producing quality players should really come handy.
Take one step at a time
The piano is a very complicated music instrument at least in the eyes of a beginner. In that case, you need to take every learning step each at a time. Don't rush or jump into playing without even understanding the theory lesson. The basics are always important when it comes to the piano and can help you build a strong foundation as you continue to learn and sharpen up your playing skills.
Have a practice schedule
Practicing the piano is not something you wake one weekend and decide to do. If you want to make good progress, you need to have a well defined schedule. You can talk with your music teacher to create a perfect schedule based on your current skill level. A schedule helps you sharpen up your skills gradually.
Don't give yourself the luxury of too many mistakes
There is no doubt you will make a number of mistakes when playing the piano but even then, you have to limit them as much as possible even during the practice session. Use the knowledge of your one on one piano lesson to rectify any mistakes and do your best to avoid them in the future.
Set goals
Practicing is supposed to take you from one level of piano playing to another by combining your music lesson and dedication. In that case, setting goals is very important in keeping track of your progress. After all, it's only fair to see how far you have gone as a player considering you are paying for piano tuition.
The idea of practicing the piano may at first look trivial but make no mistake, practicing is exactly what you need to become a legend in playing the piano. Take advantage of the tips above and you will get some very good returns.